Impact Toolkit
From onchain climate action tools to Verify2Earn token models, the ImpactScope impact toolkit contains both plug-and-play applications and web3 impact building blocks.
Whether you are a digital asset venture looking to
integrate sustainability tools
into your platform, or a mission driven enterprise exploring the potential of distributed ledger technology,
ImpactScope can help
you deploy the right tools for your organization.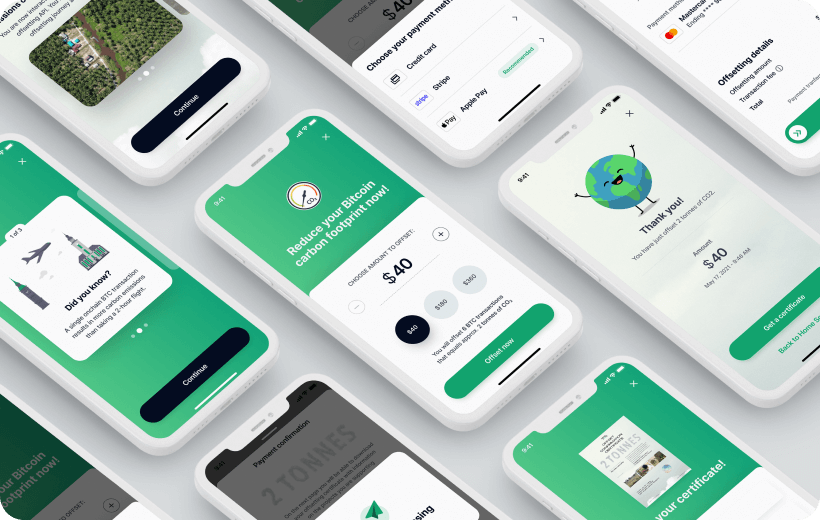 Climate action tools
ImpactScope has built the world's most precise carbon footprint calculators for public wallet addresses. The onchain tool is
free to use
and can calculate the historical carbon emissions of any BTC, ETH or MATIC wallet address.
Another app we have developed is a real-time, easy-to-integrate carbon offsetting component for
cryptocurrency
exchanges. Any digital asset marketplace can integrate this application into their trading systems, allowing their users to voluntarily offset the carbon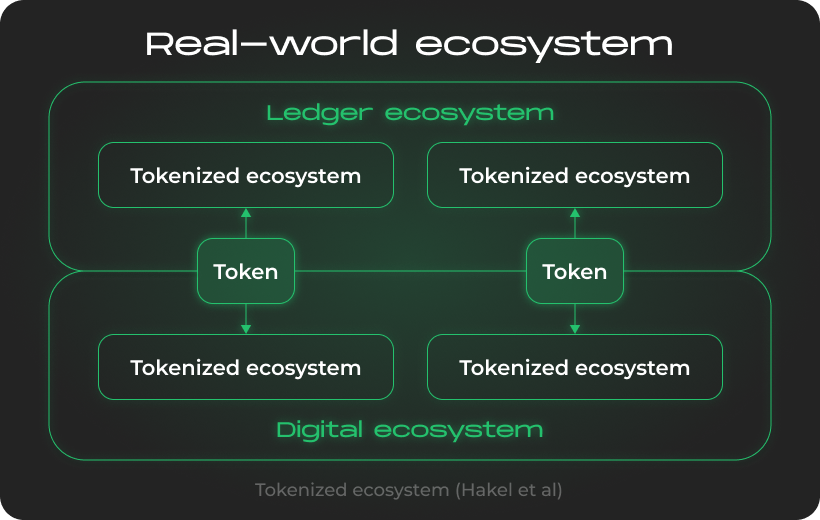 Tokenizing behavior
change interventions
Although most blockchain practice and research focuses on the ledger design, there is a greater need for connecting it "with the
behavioral relationships
they seek to modify and the ecosystems they are embedded in". ImpactScope has experience in designing complex token economies to incentivize behavior change across a wide range of industries and ecosystems, from promoting sustainable behavior in football fans to designing impact tokens to finance regenerative economies.
Contact us today for a demo.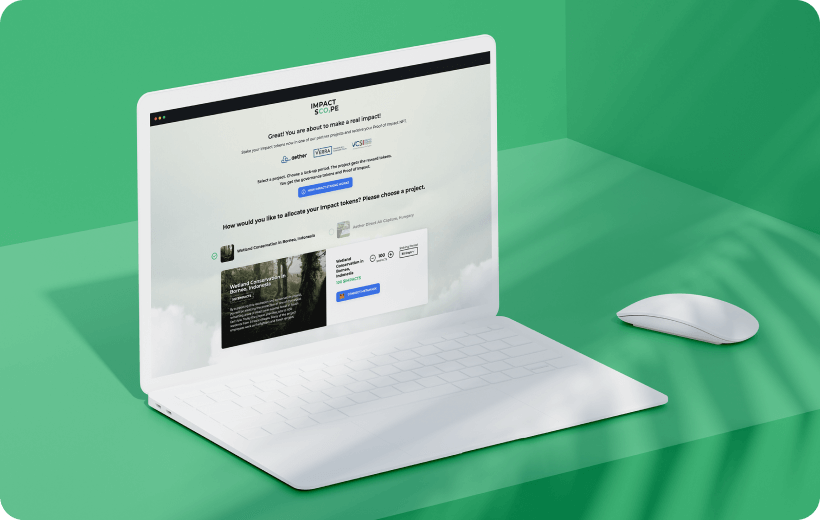 Financing
& boosting impact
ImpactScope has designed a number of Staking4Impact user interfaces and crypto wallet integrations which allow staking pools, yield farming apps and liquidity mining applications to offer their users the ability to channel a percentage of staking rewards or APY to impact-focused projects.