Wow! A big Thank You from all of us at Team ImpactScope. Since our soft launch a few weeks ago visitors to ImpactScope.com have offset the carbon emissions of more than 500 onchain Bitcoin transactions.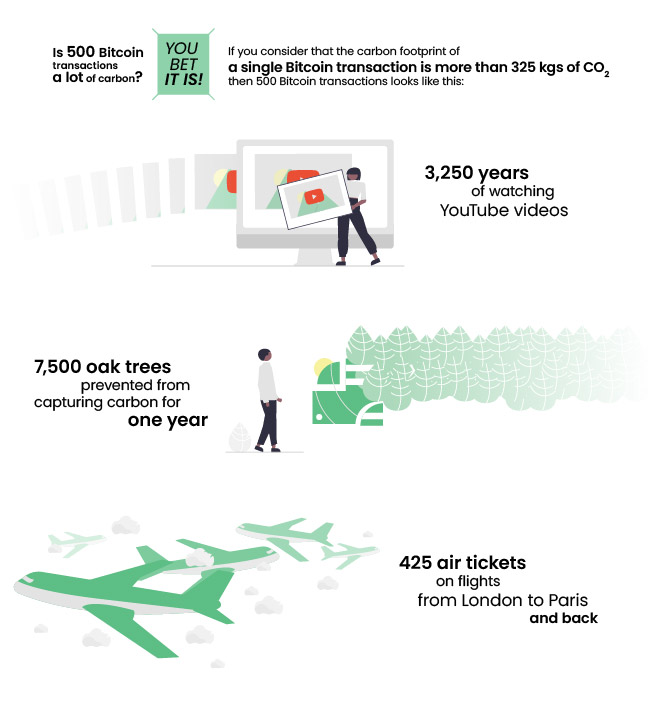 Remember, it doesn't matter if you send USD 5,000 of BTC to an exchange or EUR 10 worth of BTC to your friend, the carbon footprint of each single onchain transaction is always the same.
Where does the money go?
All ImpactScope offsets are verified by Verra and Gold Standard, the top two global standards for certifying carbon emissions reductions. Therefore, you can be sure that each offset purchased from ImpactScope equals exactly one tonne of carbon that has been prevented, avoided or sequestered.
ImpactScope partners with high quality offsetting project developers in Kenya, Brazil and Indonesia. Check out the project profile pages and learn more about the significant co-benefits our project partners achieve, such as reduced respiratory infections from more fuel efficient cooking stoves to tangible local employment programs to protect biodiversity and reduce rural exodus. Our partners also offer innovative microfinance schemes to foster community enterprises focused on agroforestry, ecotourism and aquaculture.
Fun fact: In our Borneo project area (410,533 hectares) there are 1,245 animal species, over half of them birds, including 29 separate species of hummingbird.
Take action and offset your Bitcoin emissions today
Would you like to calculate and offset the carbon emissions of your personal Bitcoin carbon footprint right now? At ImpactScope we make it fast, easy and transparent. Take our 90-second sustainability quiz today and then choose a project to support. We'll email you a personalized certificate and send you proof that your offsets have been retired on your behalf.
Help the planet and continue your crypto trading with a clearer conscience with ImpactScope.