From July 6th-8th ETHBarcelona drew the attention of blockchain enthusiasts worldwide with a specific focus on Regenerative Finance (ReFi). The conference was themed "Solarpunk", a movement that envisions a world where technology is deployed for the greater good.
Panels and discussions tackled complex subject matters ranging from aligning economic incentives, web3 philanthropy and Impact DAOs, as well as more general blockchain subject matters such as scaling and security. Keynote speakers included James Beck (ConsenSys), Simona Pop (Gitcoin, Status.im), Griff Green (Giveth, Commons Stack, DAppNode) and many more.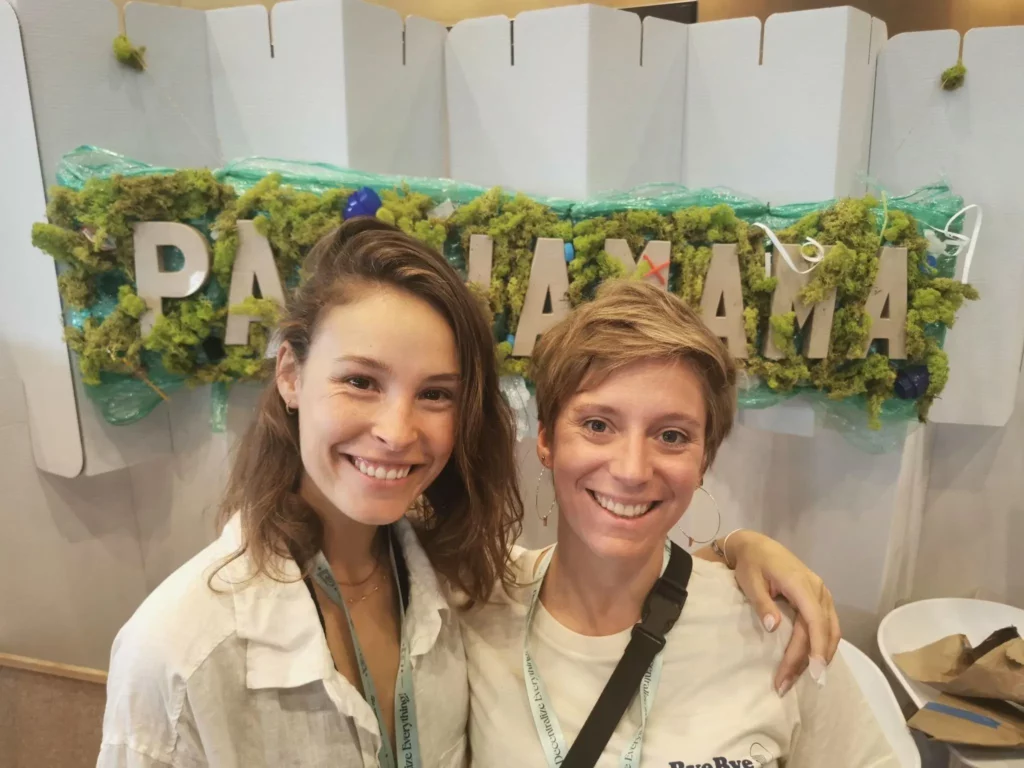 On Day 1 of the conference, we met with Danae Fischer, co-founder of Pachamama, a Barcelona based organization hosting regular events to collect plastic from local beaches. We also met Camille Guitteau, co-founder of Bye Bye Plastic, a social enterprise which encourages festival goers and event organizers to eschew single use plastic bottles in favour of "bring your own cup" solutions. Both projects embody ImpactScope's philosophy of engaging with local communities and incentivising behavioural change through ImpactScope's Verify to Earn mechanisms.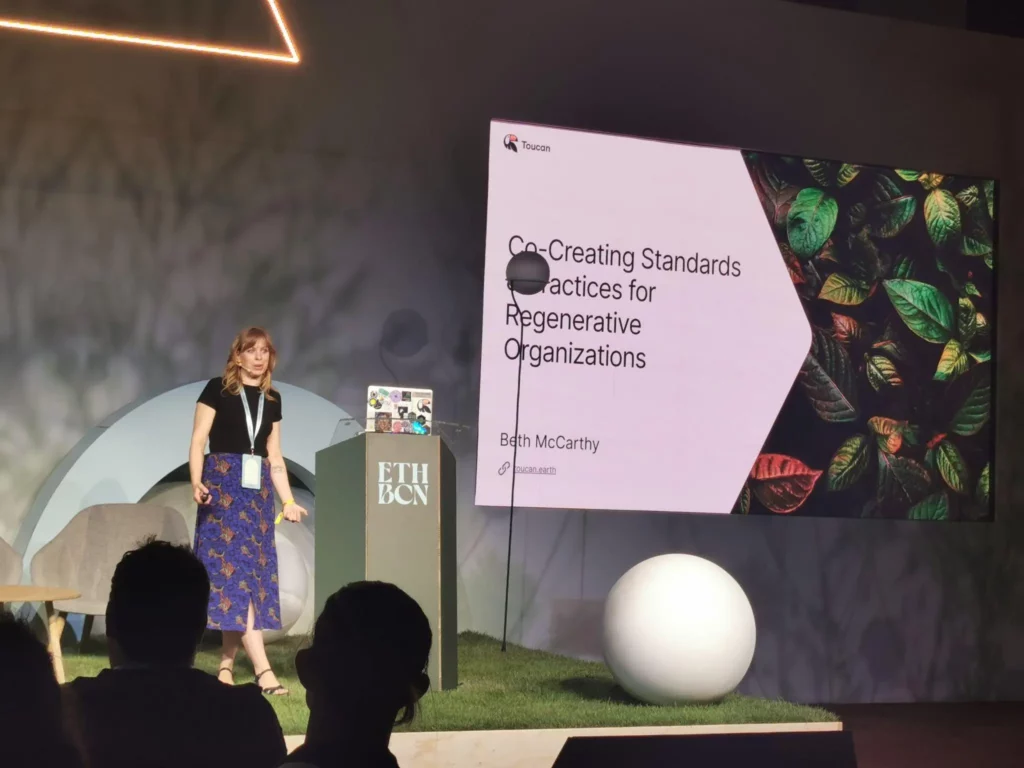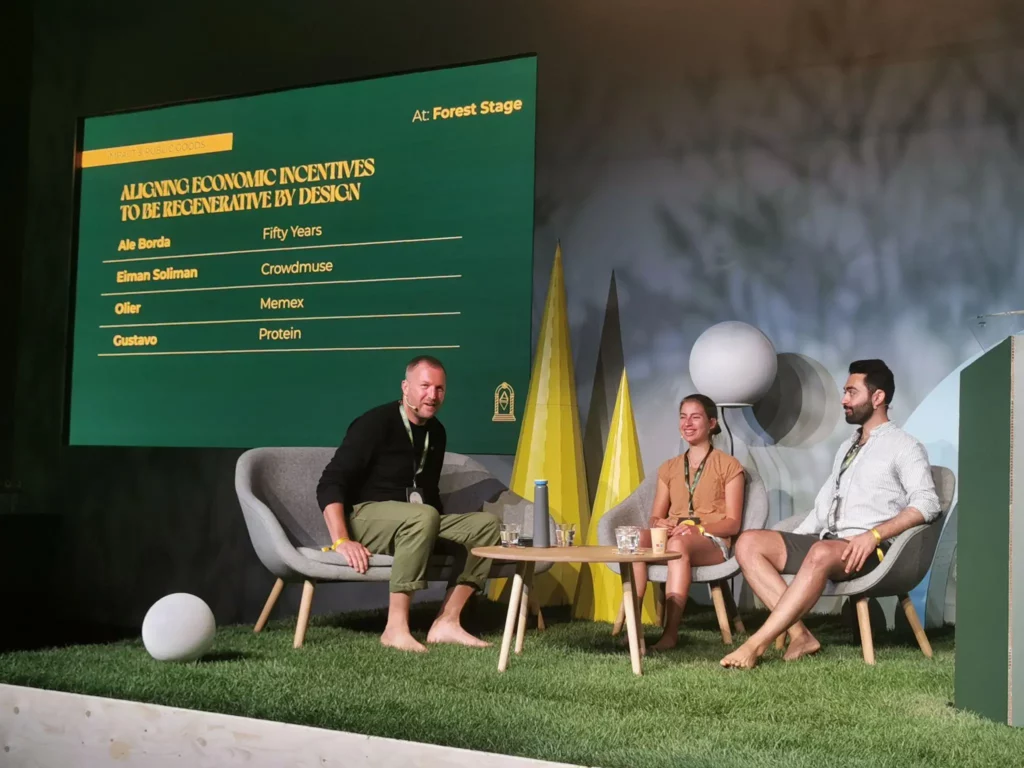 Afternoon talks were thoroughly interesting from Beth McCarthy (Toucan Protocol) on the subject of Co-creating Standards & Practices for Sustainable Organizations; NFT's for Social Good by Bilal Saqib (Tayaba) and a panel discussion on Aligning Economic Incentives to be Regenerative by Design chaired by Ale Borda (Fifty Years), Eiman Soliman (Crowdmuse), Olier (Memex) and Gustavo (ProteinDAO). The panel discussion included a lot of challenges that we face at ImpactScope in defining the concept of Proof of Impact.
Day 2 of the conference was a full-on day of presentations on topics which resonate deeply with ImpactScope and guide our own token use case designs. Talks included James Farrel (Toucon Protocol) on Building a Regenerative Economy: How Web3 Creates Ideal Conditions for Prosperity; Decentralized Social Impact Infrastructure by Manu Alzuru (DoinGud); Syntrophy – The Essence of ImpactDAOs by Ale Borda and Reward Systems: The Heart of DAOs by Livia Deschermayer (Commons Stack and Token Engineering Commons).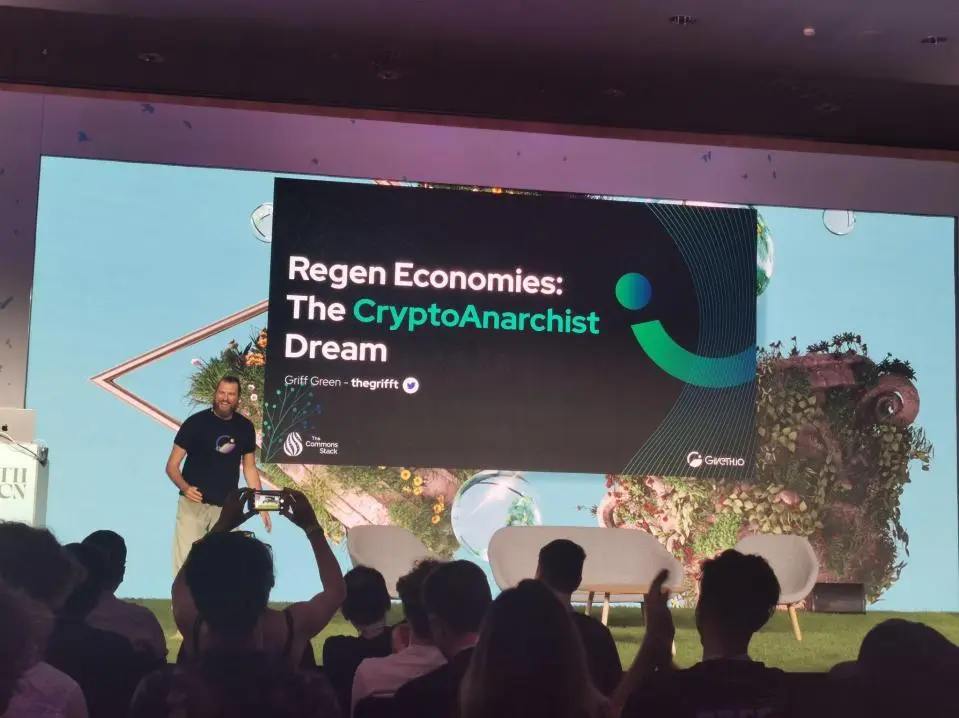 On Day 3, Griff Green received a standing ovation for his talk on Regen Economies: The Cryptoanarchist's Dream. The main conference wound up in the early evening to give a chance for delegates to relax before the closing party where we had the opportunity to meet Maxim Goeschen and Lila Behr (both from Gaia Gives) and Alex Shelpin (EthicHub). Both projects help support local impact initiatives and are closely aligned with ImpactScope's aims.